Trouser Waist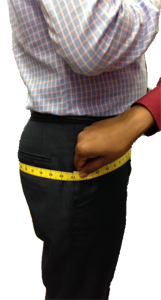 Measure around your waist at the level where you would normally wear your pant's belt.
With the tape measure snug around your waist, relax, and take the measurement.
If this measurement seems larger than expected, off-the-rack pants are normally labeled as being smaller than what they really are.
Hips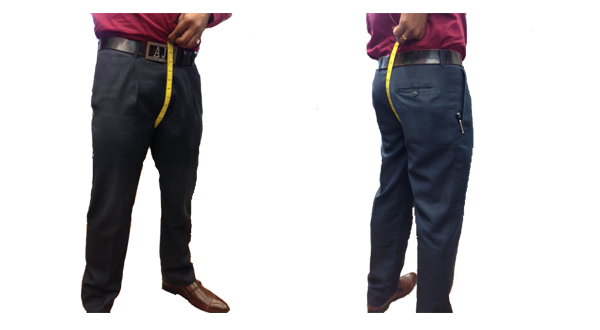 Measure around the fullest part of your hips and buttocks.
Thigh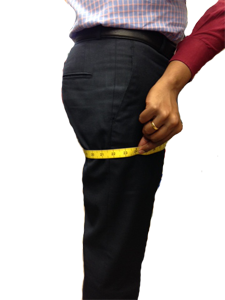 Measure around your thigh at its widest point.
You need measure only one side.
Trousers' Length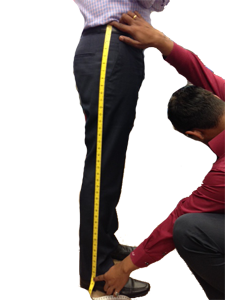 Measure from the top of your pant's waistband to the tip of the back of the
Make sure the tape is tight, that you are standing straight, and then measure.
Schedule An Appointment
In person we can help you
Get measure and create your first shirt. As well as add on to your wardrobe with suit and pant measurements.
Fine tune a DanA'rte Shirt already purchased.
Learn , Feel and Touch our fabrics so you know which is your shirt you are custom making
Or just send us any enquiry that you have.
We can visit your home or office and take care of our order personally for minimum order of 3 shirts.
SERVICE ASSURANCE
Providing high quality custom suit services.
High quality experienced tailors
Friendly staff to attend to your requests or alterations (if required)
Follow-up support and monitoring
Ensuring a safe delivery of your custom suit